The cover art for Drake's latest album, More Life, is a colorful and busy collage. The artwork was designed by Iglooghost and features images of flowers, animals, and geometric shapes. The album title is written in a large font across the center of the cover, with smaller text scattered throughout the artwork.
Drake's new album, "Views," is set to be released on April 29th. The album cover was recently revealed and it has fans talking. The artwork shows Drake sitting atop the CN Tower in Toronto.

He is wearing a OVO sweatshirt and has his arms crossed. This image is very symbolic as Drake is not only rep'ing his hometown, but also his label. OVO (October's Very Own) is a record label founded by Drake and his long-time friend Noah "40" Shebib.

It houses artists such as PARTYNEXTDOOR, Majid Jordan, OB O'Brien, iLoveMakonnen and more. The release of "Views" will be followed by a tour that will make stops in cities across North America and Europe. Are you excited for Drake's new album?

Let us know your thoughts in the comments below!
Drake Album Covers
Drake is a Canadian rapper, singer, songwriter, and record producer. He initially gained recognition as an actor on the teen drama television series Degrassi: The Next Generation in the early 2000s. Intent on pursuing a career as a rapper, he departed the series in 2007 following the release of his debut mixtape Room for Improvement.

He released two further independent projects, Comeback Season and So Far Gone, before signing to Lil Wayne's Young Money Entertainment in June 2009. Drake's first two studio albums are Thank Me Later (2010) and Take Care (2011). His commercial breakthrough came with the release of Nothing Was the Same in 2013, which peaked at number one on both the Billboard 200 and Canadian Albums Chart.

Its single "Started from the Bottom" reached number six on the US Billboard Hot 100 chart. In 2015, he released two mixtapes—the trap-influenced If You're Reading This It's Too Late and a collaboration with Future titled What a Time to Be Alive—both of which topped charts worldwide upon their releases. Drake released his fourth album Views in 2016; it became his first album to reach number one in both Canada and America while also topping several international charts including Australia and Germany.[1]

With over five million copies sold globally,[2] Views achieved quadruple platinum status in Canada[3] and double platinum status in America.[4][5] Its lead single "One Dance" peaked at number one on both top-10 lists simultaneously—a historic feat that had not been accomplished since 1984.[6] After Views broke several streaming records upon its release,[7][8][9] Drake was ranked by Forbes as hip hop's fifth highest-paid artist for 2017 with earnings of $94 million.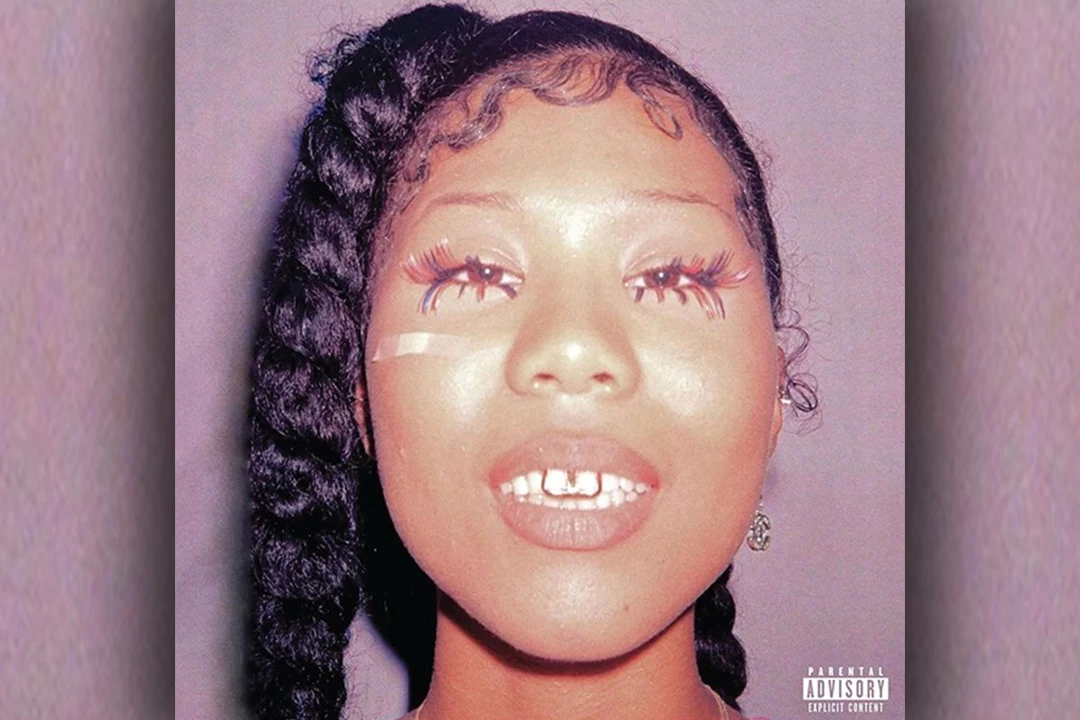 Credit: www.xxlmag.com
Who is in Drake'S Album Cover?
The album cover for Drake's latest album, "Views," features the rapper himself sitting atop the CN Tower in Toronto. In the background of the photo is the city skyline, including the Rogers Centre and Air Canada Centre. The album cover was shot by Canadian photographer Simon Emmett.
Who'S on the Cover of Her Loss Album?
The cover of Her Loss features a photograph of British singer and songwriter Adele. The album was released in November 2015 by XL Recordings.
What is the Cover of Her Loss?
The cover of Her Loss is a photograph of a woman's face. The woman has her eyes closed and her head is tilted back. Her hair is wet and she appears to be crying.

There is a small amount of blood on her cheek.
Who is the Guy on Drake'S More Life Album Cover?
The guy on Drake's more life album cover is named Lebron James. He is a professional basketball player for the Cleveland Cavaliers.
Suki Ваby | Before They Were Famous | Her Loss Girl From Drake & 21 Savage Album Cover
Conclusion
Drake's album cover for his upcoming album, "Views From the 6," was released today and it's pretty amazing. The cover features Drake sitting atop the CN Tower in Toronto, which is fitting since the album is all about his hometown. The views from up there are incredible and Drake looks like he's having a great time.

Can't wait to hear the new album!